Former Bobcat lives Division I dream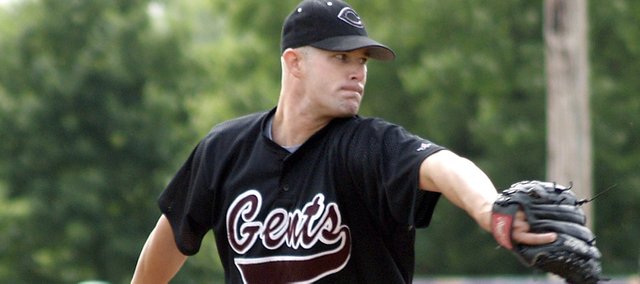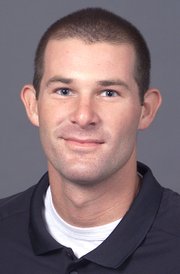 As the 2008 college baseball season winds down it takes with it the end of a dream come true for many seniors: the chance to play NCAA Division I baseball.
Such was the dream for Jeremy Sheehan, the former Basehor-Linwood High School pitcher who holds school records for strikeouts in a game (14 twice), career strikeouts (75), season wins (8) and career wins (18). Sheehan has exhausted his eligibility at Centenary College, putting him in the company of hundreds of players who find the end of the road uncertain after college.
Sheehan's career began at Basehor, where he found himself suited up one game as a sophomore with no varsity pitching experience. A senior Bobcat pitcher got shelled in the first inning by Piper, leaving Sheehan on the front line in unfamiliar territory.
"I remember coach looking down at me, not knowing who the hell to throw in," Sheehan said. "He said 'all right Sheehan, get out there.' We came back and won 13-3. If I learned anything from Basehor I learned to never give up, even if your back is against the wall."
Sheehan went on to an 18-4 record at Basehor as a starter, receiving All-Kaw Valley League honors in his junior and senior seasons. In his record-breaking senior year he never lost a decision.
The only decision remaining for Sheehan was whether he wanted to pursue baseball beyond high school. He decided he did, enrolling at Cowley College in Arkansas City, Kan.
Cowley's coaching staff had a couple of national championships under their belt, leaving Sheehan comfortable he was in a place that could catapult him to the Division I level. Sheehan did himself some favors in that regard by going 7-0 in his freshman year. He would eventually finish his two-year junior college career with a 14-2 record after winning his first 13 decisions.
"It was awesome; it was a great experience," Sheehan said. "It improved my game a lot playing under those guys."
The next stop was Division I college baseball, a lifelong aspiration of Sheehan's. His statistics at Cowley were more than enough to convince Centenary coach Ed McCann he was D-I material. Sheehan signed a letter of intent with Centenary and took the next step.
"We were so proud of him," Sheehan's mother Melanie said. "As a mother, I felt that you always want your child to have their dreams and be happy. I think that was a fine moment for both my husband and I because he was getting his dream and that's what every parent wants."
What Centenary wanted was a competent starting pitcher, and they got one. Sheehan recorded 41 strikeouts and 19 walks during his time at Centenary, good for third on the staff. In his senior year he was named to the Summit League All-Conference team for a one-run, five-strikeout performance against Western Illinois.
The success at Centenary didn't keep Sheehan from seeing the big picture. He said the talent level in Division I baseball is as noticeable as the difference between high school and junior college. The batters make pitchers pay for almost every mistake.
"You get to juco and facing hitters, there are still weak spots in the lineup," Sheehan said. "At the D-I level there are no weak spots. Every pitch counts. I learned the saying 'one pitch can beat you.' If you take one off you can lose a game."
Sheehan has one year of school to wrap up his degree in exercise science before addressing his future in baseball. Although Major League Baseball isn't quite on the horizon, Sheehan's days on the baseball diamond most likely aren't over.
"You know I am thinking about playing some independent ball," he said. "I'm waiting for a couple of guys to get released from an independent team in Shreveport, La. I might get picked up. I've just kind of got coaches calling for me, just independent ball. I've got some coaching job offers ahead of me, so that's the direction."
Melanie Sheehan also said she thought her son was focusing on parlaying his baseball experience into a coaching career, perhaps at the high school level. She said coaching offers from area high schools are on the table if he wants them, all but assuring Sheehan of a future in baseball.
Regardless of what the future holds, Sheehan got his shot in D-I, something he never lost sight of.
"He had aspirations of wanting to do that," Melanie Sheehan said. "That was his dream."