Council approves wastewater bid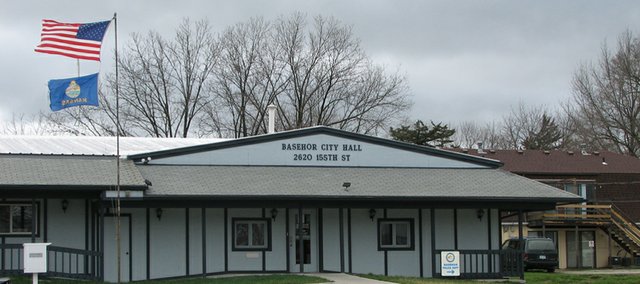 As the design phase for Basehor's wastewater treatment plant expansion nears completion, City Council members have started to explore more detailed decisions regarding the plant, such as which equipment manufacturer to use.
Jeff Keller, with Burns and McDonnell, first brought the bids of three different manufacturers to the Council at the June 2 meeting including Environmental & Process Systems, Inc., EIMCO and WesTech.
Council members approved, 4-0, with Keith Sifford absent, the equipment bid from EIMCO at an estimated $680,938. While it was the most expensive bid by nearly $80,000, it was the most highly recommended by both Burns and McDonnell as well as Basehor City Superintendent Gene Myracle.
"We've discussed several times that EIMCO was going to be expensive," Keller said at the June 2 meeting. "We tend to like them because their support over the long term of the plant tends to be very good."
Both Keller and Myracle also agreed the quality of EIMCO products was the highest of the three. Myracle also added that in talking with other city superintendents, EIMCO is preferred across the board and it is what is currently used at Basehor's plant.
"I'm more apt to go with the EIMCO equipment due to the fact that's what we have at our plant," Myracle said. "EIMCO has proven itself at our plant."
Lift station repairs to cost in excess of $30,000
Myracle said Basehor's main sewer lift station at 163rd Street is now up and running and, as expected, the repairs were costly.
The council approved, 4-0, payment for repairs to the lift station totaling $35,107.33.
When the city's primary sewer force main broke near the lift station on April 21, a myriad of different companies had to be called in to help repair the break because the pipe had cracked underneath the concrete pad that the lift station equipment rested on.
Pieces of equipment had to be moved in order to remove part of the concrete pad to gain access to the broken pipe. A temporary pump was also brought in to keep the lift station in operation while repairs were made. Repairs were completed May 7.
Council agrees to lower court fines
Basehor Police Chief Lloyd Martley alerted Council members to the unusually high fines the city charges for traffic violations and other offenses.
He said that he has not only received phone calls from residents but also police officers regarding the high fines and discovered that the city charges about $20 more than other surrounding cities.
Fines were raised several years ago, Martley discovered, because they had not been changed for 10 years. However, an additional $25.50 was also tacked onto to those increased fees.
Basehor Municipal Court Judge William Pray had already signed off on the proposal to lower the fees by $20, Martley said. The council also approved the changes to the Municipal Court fine schedule, 4-0.
"We're just trying to get things back in line with other surrounding cities," Martley said.
Mayor makes appointment to Board of Zoning Appeals
The City Council approved, 4-0, Mayor Chris Garcia's appointment of John R. Dockendorff to the Board of Zoning Appeals. He will replace Vern Lynn who resigned Jan. 9.
Additional action items:
¢ Approved, 4-0, the audit report for 2007 for the City of Basehor compiled by Lowenthal, Singleton, Webb and Wilson.
¢ Denied, 4-0, an amendment to Ordinance 387 regarding excise tax procedures.
¢ Approved, 4-0, to refund excise tax to certain properties that were double billed.