Free fire alarms available to residents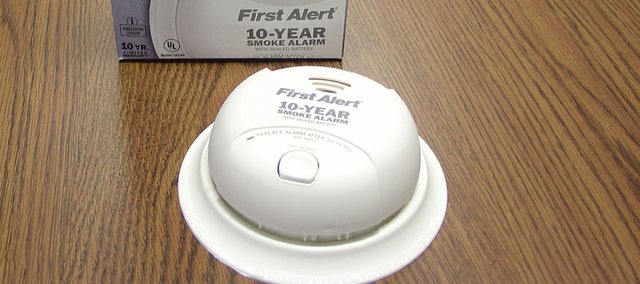 Lansing residents now have no excuse not to have smoke alarms in their homes.
The Lansing Police Department, Leavenworth County Fire District No. 1 and the Leavenworth County Safe Kids Coalition recently received a grant to distribute free smoke alarms to residents.
To receive the alarms, fire officials must complete a safety check of the residence and install the alarms. The alarms are available on a first-come, first-served basis. Lansing residents should call (913) 727-5844 to request the safety check.
The Kansas Department of Health and Environment and the Kansas Safe Kids Coalition provide the alarms as part of a statewide education and preventive fire safety program. The smoke alarms come with a 10-year lithium battery.
The alarms are available to any resident within Leavenworth County Fire District No. 1 response area, which includes all of the city of Lansing.
For more information, contact the Fire Department at (913) 727-5844