City sets fireworks show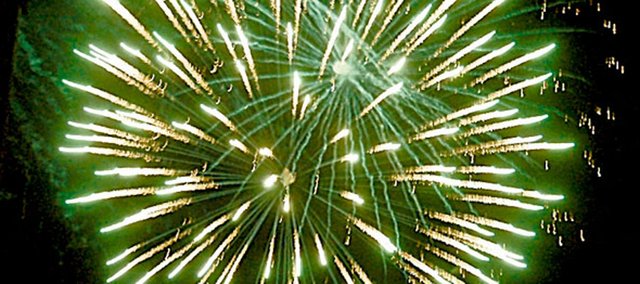 The skies over Lansing will be filled with fireworks the night of Friday, July 4, when the city of Lansing presents the 8th Annual Fourth of July Celebration.
The show will begin at dusk (approximately 9:30 p.m.). Spectators are encouraged to bring a chair and view the show from the Lansing Business Center off East Gilman Road.
Lansing resident and pyrotechnician Jamie Miller and his crew will shoot the fireworks spectacular. This year's show will be organized to patriotic music. Mayor Kenneth W. Bernard will introduce the fireworks display, preceded by Terry Huhn singing the national anthem. The Lansing Historical Society will be selling soft drinks and water.
Organizers remind spectators at the celebration that fireworks are not to be discharged within the event venue or within 500 feet of the perimeter of the display set up area.
To get to the Business Center, turn east on Gilman Road off Main Street/U.S. Highway 73 at McIntyre Mann Carpet. Drive approximately a half of mile to the Lansing Business Center entrance. Lansing Police Department Officers will guide traffic. Limited ADA parking will be available.