Body found in East Bottoms identified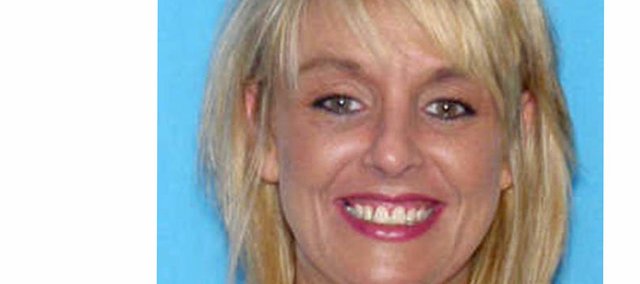 Investigators with the Olathe Police Department have identified the body of a woman discover Wednesday in the floodplain of the Kansas River east of De Soto as Tammy K. Cochran.
They list the woman's age as 37. No address was given.
Employees of the Olathe water treatment plant found the badly burned body at 10:30 a.m. Wednesday on the access road to the boat ramp near Gardner Road and 83rd Street. The city of Olathe annexed a well field, which is surrounded by the city of De Soto, west of Cedar Creek and south of the Kansas River.
The body appeared to have been recently burned, Olathe police said. The death is being investigated as a homicide.
Sgt. Jack Fahrnow, the head of the Olathe Police Department's violent crime unit, said the investigative team that included personnel from the Johnson County Sheriff's Office and the Lenexa and Leawood police departments had developed "some pretty good leads."
Wednesday's discovery was not the first body found in the secluded area. On March 14, 2000, the body of Penny Tyler was found at 7700 Corliss Road in De Soto.
The Johnson County Sheriff's Office later ruled Tyler's death a homicide. The murder remains unsolved.
Fahrnow said investigators were aware of the Tyler case and were investigating possible connections.
"It may or may not be related," he said. "We've looked at several of these murders metrowide with similar means and motives. Unfortunately, this manner of death isn't that uncommon."
Anyone with information in the case is asked to call the Olathe Police Department at (913) 971-7455 or the TIPS Hotline at 816-474-TIPS (8477).