Commercial wastewater rates to rise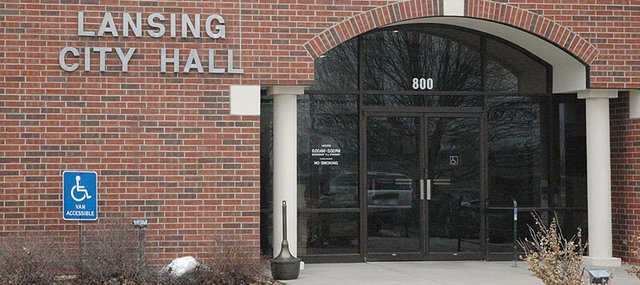 Following approval of a wastewater rate increase for Lansing residents and businesses in October 2007, city staff is now recommending further commercial rate adjustments in order to capture adequate revenue from the city's highest volume users.
In a City Council work session Thursday, Feb. 28, Lansing finance director Rana Lacer presented a recommendation to increase per unit charges from $2.00 to $2.15 per month for commercial use.
Under the current rate structure, commercial customers pay a $14 base charge and $2.00 per unit.
One unit is equivalent to 750 gallons.
Lacer said Friday that, after conducting an internal audit, a "minor glitch" was identified where the highest volume commercial users were actually paying less than they had prior to the October rate increase.
"Inadvertently, for some customers we created a discount," Lacer said.
She added that only a handful of customers those that use around 50 units saw that decrease, though.
For an average commercial customer, which Lacer said produces around six units of sewage, the new proposed rate increase would equate to a change of 90 cents per month.
The $2.15 per month proposal would return to pre-October per unit rates but would still include the $14 per month base fee.
"Basically we'll be back to the status quo," Lacer said.
In October, when the rate increases were approved, city staff maintained they were necessary to make Lansing's wastewater system economically self-sufficient in the future.
Lacer said tax dollars are still being used to retire debt for the city's wastewater treatment facility and that, ideally, rates would be sufficient in and of themselves without having to dip into tax money.
She made sure to note Friday that "there is absolutely no impact or no intent to further increase residential rates."
Residential customers pay a $12 base fee per month along with $2.00 for each unit of usage.
In her presentation Thursday, Lacer estimated the proposed commercial rate adjustment would lead to a nearly $14,000 annual increase in additional revenue.
The residential rate increases approved in October are estimated to add approximately $116,000 to the city's coffers.
Also in Thursday's meeting, City Council members discussed enforcing an ordinance on the books that requires homeowners to remove snow from sidewalks adjacent to their property.
City Administrator Mike Smith said there have been issues this winter with residents not being able to use city sidewalks.
He said part of the change would be making sure city workers clear snow on sidewalks near the Towne Center Development west of Kansas Highway 7.
"Hopefully this will make it easier for people to get through sidewalks in town," Smith said.
He added that staff intends to educate homeowners on their responsibility prior to next winter.