Fridays at 'the V'
VFW

to extend weekly music nights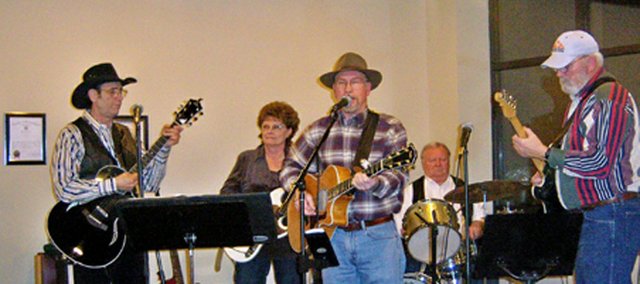 Basehor residents will be able to find entertainment on Friday nights a little closer to home.
The Bob Wiley Memorial Veterans of Foreign Wars Hall was filled with live music Friday night, and residents are now invited to join in the fun every Friday night.
"We had a nice turnout and a wonderful time last week," VFW Commander Fred Box said.
White Horse Jubilee served as the band Friday and will be back to entertain the crowd on several other occasions. Box said White Horse Jubilee focused on older country and gospel songs.
"We are going to have other bands come in and play, but they're going to be the regular house band," Box said about the five-piece White Horse Jubilee band.
The fundraiser for the Basehor VFW Post also offers concessions such as sandwiches, taco salad and nachos for purchase. A $5 cover is charged at the door and additional donations will also be accepted to help cover the cost of the band.
Box said other entertainment in the future may include an open mike night, where anybody who wants to sing will be welcome to perform.
"We're going to have all kinds of local talent come in," he said.