Bobcats named All-League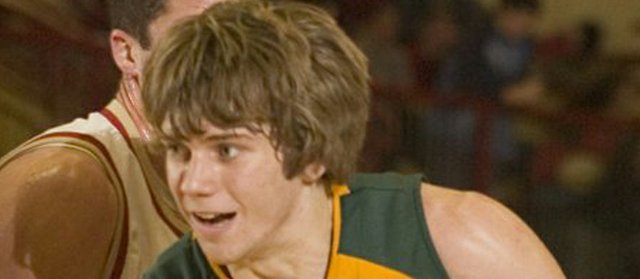 This season was filled with titles for the Basehor-Linwood boys and girls basketball teams.
Both teams cut down the nets by winning Kaw Valley League Championships.
The two teams also won titles at the Basehor-Linwood midseason classic and dominated opposing teams throughout the season.
The girls team advanced to the Class 4A state tournament in Salina, only to lose to Holton, 55-51.
The boys team, after back-to-back KVL titles, was knocked out in the second round of the substate tournament by St. James Academy.
The season-ending losses were disappointing for both teams, but that didn't diminish the respect Kaw Valley League coaches had for the players on this year's teams.
Basehor-Linwood had five basketball players named to the two postseason teams, which were selected by league coaches.
That group includes three girls basketball players and two boys basketball players named to the league teams.
Cassie Lombardino, Brooke Sanders and Ashley Jeannin were the girls selections.
Lombardino was a post player capable of taking over games by making a string of field goals, blocking a shot or grabbing a rebound to end an opponents' possession.
Sanders and Jeannin were top players for the Bobcats from the outside.
They forced steals and made big three-point shots throughout the season.
The players were able to jell when the games mattered most. Together, the team finished with a 22-2 record and can celebrate a trip to the state tournament this season.
On the boys team, Tanner Swafford and Chandler Schaake each made the team for their play at the guard position.
Swafford was the league's top vote-getter. He was a difference maker in numerous games for the Bobcats this season. He was an explosive player who could force a steal and finish at the other end of the court.
In games, there were stretches where he scored consecutive points to stretch the scoring gap. Swafford led the team to back-to-back Kaw Valley League titles.
Following the Bobcats loss to St. James Academy in the substate semifinals, the torch was passed from Swafford to Schaake. Coach Mike McBride anointed him the leader for the 2008-09 basketball season.
It is a role Schaake earned with consistent guard play that included sound ballhandling and perimeter shooting.
Schaake is one of the few returning starters to a team that was senior heavy in the 2007-08 season.