PTA

Awards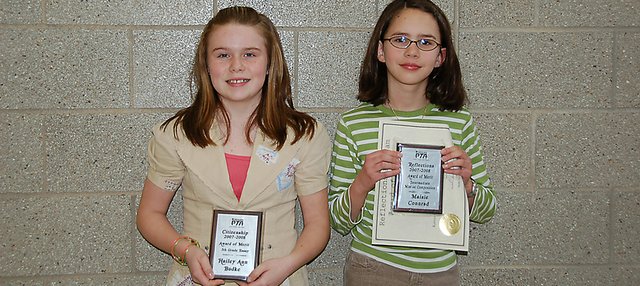 During the Kansas PTA Awards ceremony held Saturday, March 8, four students from Lansing were recognized for special achievements.
In the Reflections fine arts recognition program, three Lansing Intermediate School students received "awards of merit" for winning the regional competition and then going on to receive honorable mentions in the state competition. The students were: Caitlin Starman, 9, for photography; Maisie Conrad, 10, for music; and Meg Szmed, 10, for visual arts.
Also recognized was LIS fifth-grader Hailey Budke. Budke was given an award for being the statewide winner of the "Citizenship" essay contest, which asked students to write an essay about how they would improve their existing community and government. Budke wrote her essay on the use of alternative fossil fuels.