Chief's Corner
Basehor Police Chief Lloyd Martley warns against Internet scams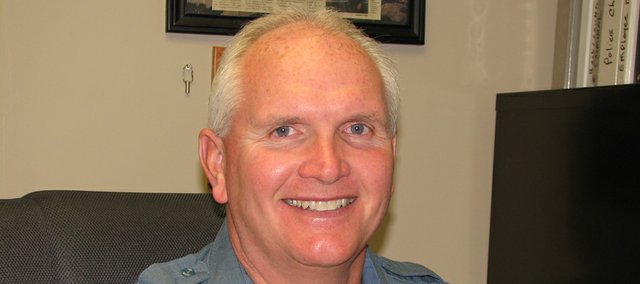 Beware! Internet scams and hoaxes are on the rise.
I recently received notification of a scam that is going around that many people are falling for and are providing personal information to the scammer. It is called the "Jury Duty Scam." A scam artist calls and says he's an officer of the local court, then claims that because you've failed to report for jury duty, an arrest warrant has been issued for your arrest. The scam artist then asks for confidential information for "verification purposes." The information requested includes your social security number, date of birth and driver's license number. Most consumers are giving out this information because they heard the word "warrant." Please remember, a court officer would never call and ask for this type of information by phone.
Hoaxes work the same way. No major companies are going to give you a valuable gift certificate and spamming your friends and family will not provide financial security. If you receive an e-mail urging you to forward a message or participate in a chain letter, please do not. No matter what the content is or the promise made, all that you should do with these types of requests is hit your delete button.
The top five signs that a message is a hoax are:
1. Urgent
2. Tell all your friends
3. This isn't a hoax
4. Dire consequences
5. History
These mean that the message has been forwarded many times prior to reaching you. To avoid becoming a victim of these types of scams and hoaxes do not answer any of the questions asked and never give out your personal and confidential information over the phone or on an unsecured Internet site. Always remember, if the offer sounds to good to be true, it probably is a scam or a hoax and it should be deleted.