Wilk won't seek re-election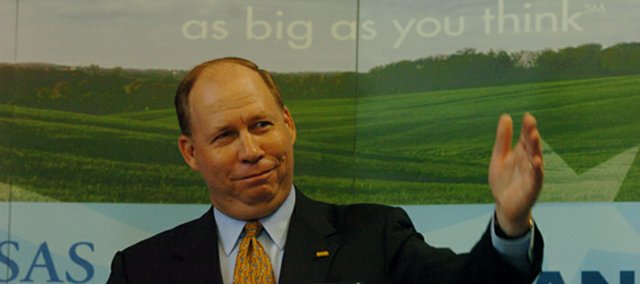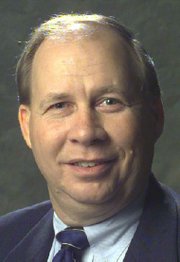 Lansing — A longtime Leavenworth County state representative will not seek re-election to his 42nd District seat.
In a telephone interview Monday morning, State Rep. Kenny Wilk said it was time to "let someone else" have a chance to serve.
"I've been thinking about it a long time," Wilk said. "We've had a 16-year ride. There've been lots of ups and some disappointments, but I'm ready to turn the page. It's been a great experience."
Wilk first was elected to the House in 1992 and took office in 1993. He has served on several standing committees, including education, federal and state affairs, judiciary, appropriations, taxation, local government, transportation, financial institutions, and travel and tourism. He is past chairman of the House Appropriations Committee, the Kansas 2000 Select Committee, Legislative Post Audit, the Legislative Budget Committee and the House Economic Development Committee. He is the current chairman of the House Taxation Committee.
He has spent much of his legislative career focused on economic development. He was a key sponsor of pushing for bonds to build higher education research facilities and launching a massive effort to increase the bioscience industry in Kansas.
In 2004, he teamed with State Sen. Nick Jordan to push through the Legislature the Kansas Economic Growth Act. The legislation, which won bipartisan support, makes an estimated $500 million investment over a 10-year period to solidify Kansas as a major player in the biosciences industry.
The Washington, D.C.-based Biotechnology Industry Organization named Wilk its 2005 State Representative of the Year for his work on the biosciences initiative
In both 2002 and 2004, Wilk wage unsuccessful campaigns for speaker of the House. He listed those efforts among his disappointments. He said the inability to capture the top post in the House was one of the reasons he decided to retire from the House.
"I wanted to be speaker. I tried two times. I've done just about everything else you can in the House," he said.
The 42nd District covers much of the southern two-thirds of Leavenworth County. It includes parts of the cities of Lansing and Leavenworth, all of Tonganoxie and Linwood.
Wilk did not close the door on a possible return to the public arena.
"I'm not saying I'll never get involved in politics again," Wilk said
An executive with Hallmark Cards for more than 20 years, Wilk said he looked forward to a return to private life. He and his wife, Darlene, are parents of a son, William, a student at Lansing Elementary School.
Wilk is a member of the board of directors for the Kansas Technology Enterprise Corp. and the National Institute for Strategic Technology Acquisition and Commercialization and First State Bank in Tonganoxie. He is a past board member of the Metropolitan Mental Health Association of the Heartland, the Kansas State Historical Society and Kansas Inc.
For more on Wilk's retirement from the House, check back at this Web site or pick up a copy of this week's Tonganoxie Mirror or Basehor Sentinel.