Commissioners ban digital billboards until policy can be made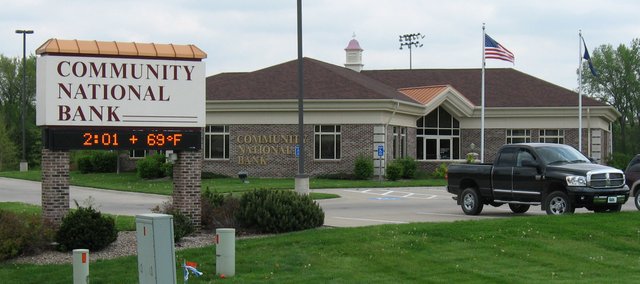 Leavenworth County commissioners on Thursday unanimously approved a six-month moratorium or cessation on permitting for any new digital billboards in unincorporated areas of the county.
Planning and zoning director Chris Dunn said the county's current regulations do not make any mention of digital billboards, and the moratorium would give his staff adequate time to prepare a recommendation for the board for further policy decisions.
He added that certain electronic advertisements because of their brightness or animated displays can distract drivers and pose a safety hazard for those traversing the streets in the area.
In other business Thursday, the commission approved letting bids for recording equipment for the District Court and printers for the County Treasurer's Office, approved a one-year contract with Joe Roth, a part-time agent with the appraiser's office and met in three separate executive sessions totaling one hour and five minutes to discuss personnel.
For more on Thursday's commission meeting, pick up a copy of next week's Tonganoxie Mirror or Basehor Sentinel or check back on this Web site.