Lansing Democrat to vie for Wilk's former seat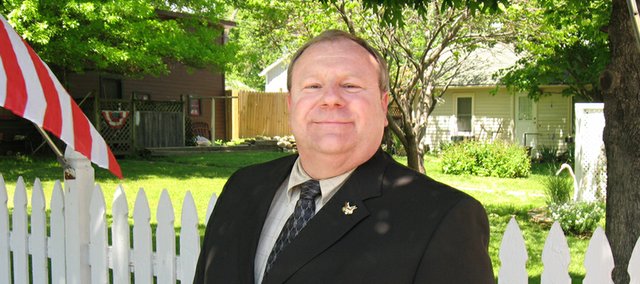 A Lansing Democrat has joined the field to succeed Rep. Kenny Wilk as the 42nd District state representative.
Timothy Moran joins Connie O'Brien, a Tonganoxie Republican, in the race for the 42nd District Kansas House of Representatives' seat that will be vacated by Wilk in 2009 after 16 years in office.
Asked why he filed for the position, Moran, a retired U.S. Army officer and certified project management professional, said Monday, "Why does anyone run? They want to make an impact for the district and the people they represent."
He complimented past representation on doing "a very good job" but added, "We (in the 42nd District) are on the verge of Kansas City, Kan., moving our direction, and we need to have the infrastructure - the roads network, the power systems, the schools, the police department, the fire department, the sewers- in place to be able to handle the influx of businesses and residences."
Moran further said, "The representative should try to make sure state funding is equitable to allow the chamber of commerce and other development organizations to get new businesses and residents to our area without too many disruptions."
The graduate of Wichita State University with a master's degree in business administration noted a commitment to fiscal responsibility, saying the state should not write checks for more than the balance in the treasury.
"And I don't think raising taxes is the answer either," Moran said.
He also mentioned he was a strong supporter of local control of public schools, saying, "People move into an area or district because of the schools."
Moran has been a Lansing resident since 2002. He and his wife, Peggy, have two adult children.
As of yet, Moran and O'Brien are the only two candidates to officially file with the Kansas Secretary of State in the 42nd District, which encompasses southern Lansing, Tonganoxie and Linwood as well as the Reno, High Prairie and Delaware townships.
Candidates running for state and county office have until noon June 10 to file or withdraw for office prior to an Aug. 5 primary and a Nov. 4 general election.
For more information on the election process or to register to vote, contact the Leavenworth County Clerk's Office at (913) 684-0421.