VFW

prepares graves for Memorial Day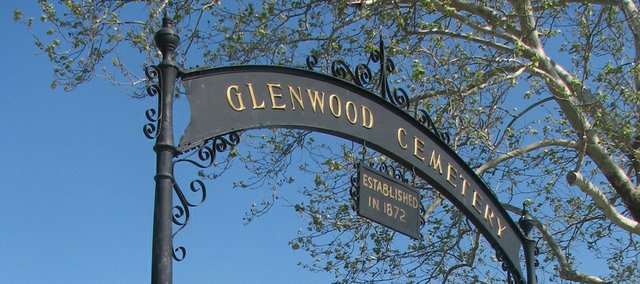 The city of Basehor will show its support for the upcoming Memorial Day holiday with plenty of American flags.
The Basehor Veterans of Foreign Wars recently received permission from the city as well as Westar Energy to install metal flag brackets on each of the 58 power line poles lining 155th Street from Leavenworth Road to U.S. Highway 24-40.
"Late Friday afternoon prior to the evening hours we'll go put up the flags," VFW vice commander Ed Bush said. "They're the standard flags you would put up on homes."
A grant from Wal-Mart and donations from the city and local businesses helped pay for the project, Bush said. The flags will be taken down Tuesday, but will be placed back on the poles for other appropriate holidays including Flag Day, June 14, and Independence Day, July 4.
"Basically we're one of the few communities that doesn't have a parade of flags," he said. "We wanted the city to show its support. I think it's going to look nice once we get them up."
Also on Friday, members of the VFW will head to Glenwood Cemetery on 158th Street to place flags by the graves of veterans. Bush said this has been a tradition of the VFW for several years.
"We purchased flag stands several years ago and we put them right alongside the graves," he said.
The VFW will also host a ceremony at noon on Monday at Glenwood Cemetery to raise the flag, which is traditionally flown at half-staff from dawn until noon on Memorial Day, to full staff, have a 21-gun salute and play "Taps" on the bugle.
"The public is invited," Bush said. "In fact, we would love to have them out there."