Polls closed; counting begins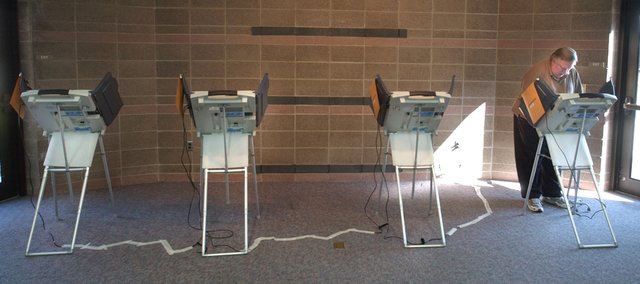 With the exception of people who were standing in line at 7 p.m., voting is finished in Kansas for the general election.
Turnout was reported heavy throughout the region, though a big turnout of advance voters helped ease lines at the polls on Election Day.
Now the task of counting the ballots begins. County election officers throughout northeast Kansas are turning their attention to tallying and posting vote totals. First to be counted are those advanced ballots. For example, in Johnson County, officials forecast their counting of advance ballots — 86,000 cast in person and another 60,000 or so that were mailed out — could take long as 90 minutes. They hoped to have another update by 10 p.m. and didn't know when the final, unofficial results would be posted.
Keep checking back at this Web site as voting results will be updated throughout the night.