Kultala makes history with win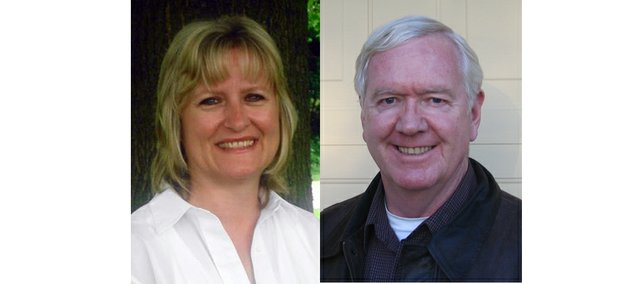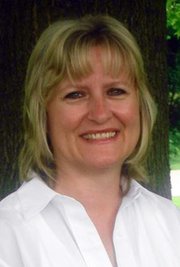 Tuesday night was a first for the nation and for the 5th Kansas Senate District.
While nationally voters were electing the first person of color as president, voters in Wyandotte and Leavenworth counties elected the first woman to serve as senator from the district, with Democrat Kelly Kultala beating Republican Steve Fitzgerald 14,754 to 13,493, or 52 percent to 48 percent.
Broken down by county, Wyandotte County voters went 7,789 to 5,623 — 58 to 42 percent —for Kultala, a community-outreach director for a nonprofit children's foster agency. Leavenworth County broke the other direction, 7,870 to 6,965 —53 to 47 percent — for Fitzgerald, a Leavenworth-based defense analyst.
Upon receiving confirmation she was the first woman to win the seat, Kultala, said, "Wow, that's amazing. I'm honored."
As for whether gender played any part in the race, Kultala said, "I don't think so … It really didn't enter my mind til lately … That makes the victory even sweeter, that I won because I'm the better candidate, rather than what gender I am."
Kultala attributed her election instead to "just the fact that I represented the moderate position in this race."
The candidates had offered different positions on some of the hot issues this year in the state, including one of the most controversial, the two coal-fired power plants vetoed twice by Gov. Kathleen Sebelius. Kultala had said in a questionnaire from the Chieftain that she supported the governor's position although she thought "certainly has a place in our energy future," while Fitzgerald called the vetoes "whimsical and capricious."
Kultala also said she could would support a statewide smoking ban in public places with exceptions for casinos and adults-only venues, while Fitzgerald opposed the idea on property-rights grounds.
The Wyandotte County Democrats' election-watch party at Granny's Chicken Ranch in the Legends at Village West was a roller coaster for Kultala. Results for Wyandotte and Leavenworth counties came in at irregular intervals throughout the night, alternating showing a lead for her and then for Fitzgerald.
"The way the numbers were coming in for Leavenworth and Wyandotte … Leavenworth came in before Wyandotte and we were up and then down and then down further and then came back at the end," Kultala said. "It was a very long night — your emotions were up and down all over the place."
Kultala said the thought the enthusiasm generated by the presidential election, and Barack Obama's candidacy in particular, may have helped her.
"Just the fact there was so much interest, so many people voting, I'm sure that had an effect," she said.
Reached Tuesday night by phone, a dispirited-sounding Fitzgerald said all he wanted to say was that "I thank everyone who worked hard; I appreciate all the help I got" from volunteers.
On the question of whether Fitzgerald's unsubstantiated allegations of campaign improprieties by Kultala — including voter intimidation and push-polling — had any impact on the election, the Democrat said she wasn't sure.
"That issue, I don't know whether that had an effect," Kultala said. "I had people call me and tell me how turned off they were, getting that negative stuff late in the game. Then I had people call me to get my actual stance (on Fitzgerald's accusations) … It's easy to say, 'Yes, it had an effect,' but I can't tell if it was pro or con."
As for her priorities when the legislative session starts next year, Kultala, like many legislators newly elected or re-elected, says "the budget is going to be the No. 1 issue. From Wall Street to state government, we're going to have some really hard decisions to make. I think that's going to be our priority going into January."