Kultala wins 5th District Senate seat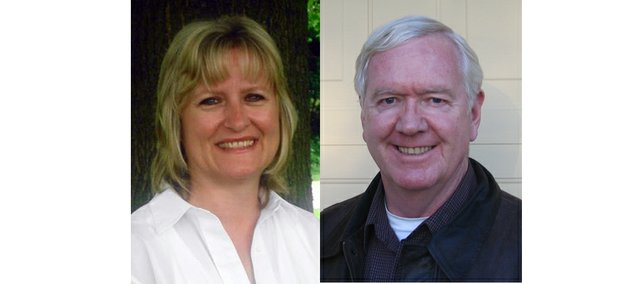 A former county commissioner who received primary backing from Gov. Kathleen Sebelius and the Kansas Senate Minority Leader Anthony Hensley to oust an incumbent now has won her general election race for state senator.
Kelly Kultala, a Kansas City, Kan., resident and community outreach director for Youthville, a private, nonprofit children's foster agency, will represent the 5th District in the Kansas Senate. She defeated Steve Fitzgerald, a defense analyst based in Leavenworth, in balloting Tuesday. The final tally was Kultala with 14,754 votes to Fitzgerald's 13,493.
In the other legislative race of local interest, incumbent State Rep. Owen Donohoe beat back a challenge from high school principal Joe Novak in the 39th House District.
Donohoe finished with 8.061 votes to Novak's 7,657.
In the 40th District seat being vacated by Lansing State Rep. Candy Ruff, Melanie Sanders Meier defeated Charlie Gregor to keep the seat in the Democratic hands.
In the 41st District, incumbent Marti Crow easily outdistanced her Republican challenger, Jana Taylor Goodman, to win re-election.
In the 42nd District, where State Rep. Kenny Wilk is retiring, Tonganoxie resident Connie O'Brien defeated Tim Moran of Lansing to keep the seat in the GOP column.
The economy played a big role in the State Senate election, and Kultala vowed to support the lead shown by Sebelius in economic issues.
"I support the initial step that Governor Sebelius has taken by asking all state agencies to reduce their budgets by 2 percent and then I think we need to see what happens with the state revenues over the next several months," Kultala said. "Whatever happens with the stock market and the economy will determine what will need to be done regarding the state budget."
Voters favored that move over Fitzgerald, who had favored "an immediate freeze in state government spending, with very few exceptions."