Town Square bar opens its doors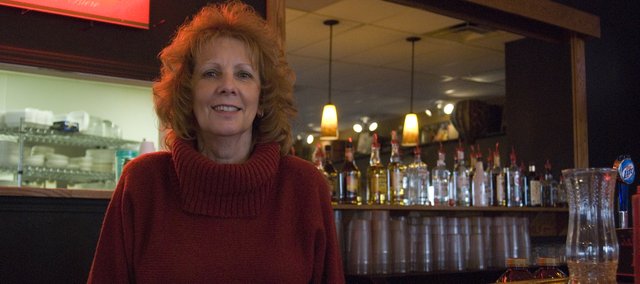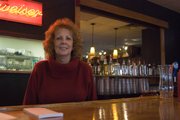 An interesting fellow, who came all the way from Florida for a job, is now a greeter at Pastimes Bar and Grill, a new restaurant in Basehor.
Well, sort of.
As part of the décor at the new establishment, which is in the former Simple Simon's Pizza at Basehor Town Square, is a life-sized statue, whom owner Jo Yazel named Wayne the Butler.
Yazel found Wayne at a home show in Florida while visiting friends there.
"We got a big kick out of it," Yazel said. "He looks like a door greeter or a butler."
Yazel, who owns the establishment with her son, Toby Yazel, said she was telling locals that she had someone coming from Florida to work at the bar and grill. Of course, then it was an even bigger surprise when people saw the ballyhooed employee.
"People couldn't wait until Wayne got here," Yazel said with a laugh.
The restaurant opened Nov. 12, and has gotten off to a good start, she said.
"We've been busy; we've had a lot of good business," Yazel said. "A lot of nice people."
Yazel formerly operated a bar and grill of the same name for many years in Weston, Mo.
However, she opted for a change of venue to Basehor, where she once lived and where many family members reside.
"I wanted to come back here to be with them," Yazel said.
The bar is decorated with, as Yazel calls it, "a lot of trinkets."
"I have quite a collection," she said. "Some of the stuff is pretty wild."
Some menu items are burgers, tenderloins, chicken and catfish.
Yazel noted most menu items are fresh from scratch. The only things that are pre-made are appetizers. And even some of the appetizers are made from scratch.
Asked what are the most popular menu items, Yazel said burgers and tenderloins.
The restaurant opens at 6 a.m. and serves breakfast. The grill is open until 9 p.m.
Toby Yazel operates the bar and grill in the evenings. Jo said the closing time varies on how late the bar and grill has patrons, but the latest it can be open is 1 a.m.