Leavenworth County
EMS

station construction continues to run behind schedule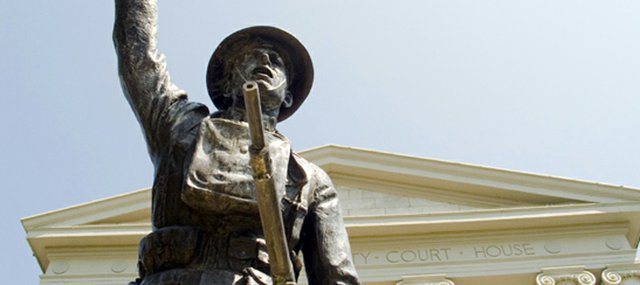 Construction on the new Leavenworth County EMS station continues about a month behind schedule.
On Thursday, Leavenworth County Commissioners heard an update from Don Pruitt, of Horst, Terrill & Karst Architects, and John Chapman of Trickle Construction. The new deadline for construction is set for the end of December, after the original Oct. 26 deadline and after the Nov. 3 extension deadline.
"I know you're not interested in how we got to this point," Pruitt said. "It has been frustrating on our part. It seems like every progress meeting you would always ask for a construction schedule update and it would always continue to slip."
Pruitt said he thought they were close enough to a completion that the new date should be pretty accurate.
But as the county awaits the completion, it is incurring additional cost from the project having gone past its original completion date.
Additionally the new EMS vehicles the county purchased will need to find a temporary home until the new station is built. The old EMS station is not big enough for the new EMS vehicles scheduled for delivery Dec. 7. Even if Trickle were to finish the ambulance bays before the end of December, Jamie Miller, EMS director said he could not staff anyone to work in a partially completed building.
The commission also unanimously voted to extend Trickle's sales tax exemption until the end of the year.
In other business the commission:
• Unanimously voted to change the county's e-mail policy to no longer archive countywide e-mails, but to have each department handle its own archiving. The county will now only keep e-mails for 30 days.
• Listened to a monthly update from the public works department.