Commission's closed-door sessions
OK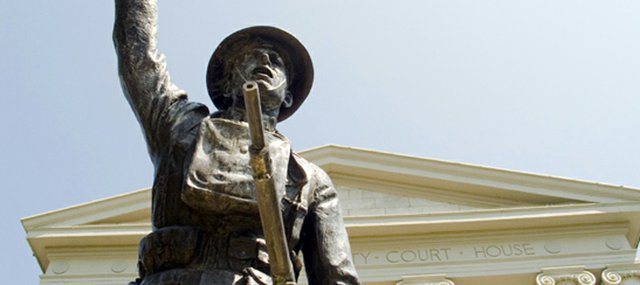 According to the Kansas Attorney General's Office, the Board of County Commissioners did not violate the Kansas Open Meetings Act earlier this year when discussing the 2009 budget and the reduction in force.
Last week David Van Parys, the county counselor, received a letter from Assistant Attorney General Michael Smith clearing the commission of any wrongdoing.
"It is my opinion no violation of KOMA have taken place," Smith wrote in the letter. "The facts of the situation demonstrate one of the internal tensions within KOMA. On the one hand, government must operate in an open fashion so the public may understand not only the decision, but the reasoning behind the decision. On the other hand, KOMA allows for protection of personal privacy of employees who provide the public service. When a decision impacts both the public's right and the need to know and an employee's future, a balance must be struck. In this case, the Leavenworth County stayed within both the spirit and letter of KOMA in order to make a difficult decision."
On Sept. 5, the Leavenworth Times requested the County Attorney's Office to investigate the commission's use of executive sessions before deciding on the reduction in force. The county attorney forwarded the complaint to the Attorney General's Office because of a conflict of interest.
When commissioners learned about the complaint, they too wanted an investigation, and on Sept. 18, requested a review of the events that led to the complaint.