Annual Project Grad fundraiser promises cars, entertainment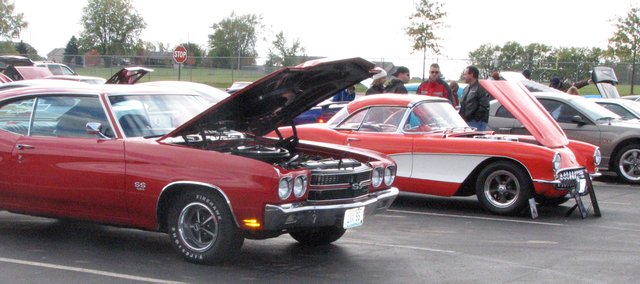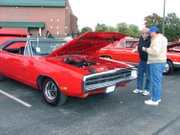 Hot rods and muscle cars will be taking over the parking lot of Basehor-Linwood High School Saturday, Oct. 11, for the 11th Annual Project Grad Car Show.
The fundraiser, which helps finance the alcohol- and drug-free party for high school seniors after graduation, is one of the largest for the parent group.
"As of last night, we have 80 preregistered, which is pretty good from what I hear," organizer Jeannie Douglas said last week. "On a normal year we usually get about 100 preregistered. The best car show Basehor has had has been about 400 cars. I'm hoping in a couple more days we could reach 100 preregistered."
While the preregistration deadline has passed to enter cars, trucks and motorcycles, registration will still be available from 8 a.m. to noon on the day of the show. The first 250 registered will receive a goodie bag full of merchandise and the first 400 will receive a dash plaque.
Along with door prizes, several awards, including trophies and plaques will be given out in various categories at the end of the day including chairman's choice, best in show, best paint and best engine.
While the vehicles are the main attractions, the cars, trucks and motorcycles won't be the only entertainment. Disc jockey Josh Magaha will play music throughout the day while guests participate in events such as the motor blow and car bash, enjoy a variety of food and browse at commercial vendor booths.
"Hopefully we'll get some more vendors too," Douglas said. "Booths cost $30, and of course they keep whatever they make that day."
For more information about the show visit basehorcarshow.com.