Museum plans opening celebration after years of waiting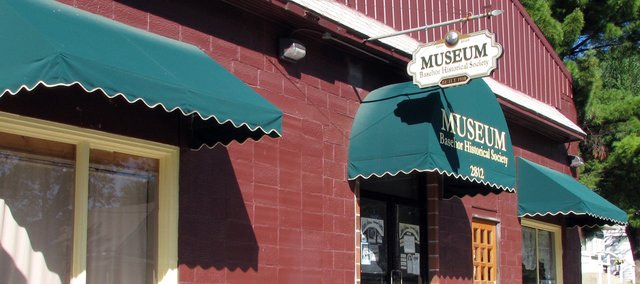 For years, members of the Basehor Historical Museum Society have envisioned opening a museum full of Basehor history for everyone to enjoy.
And this weekend, their vision will become a reality.
The Basehor Historical Society Museum will open to the public at 11 a.m. Saturday, Oct. 4. Members and other volunteers, since March 2007, have been working on fixing up the building at 2812 155th St. donated by the Wiley family,
Walls were torn down and replaced with plasterboard, the original floor was refurbished, a drop ceiling along with a heating and cooling system were installed and an office and handicapped-accessible bathrooms were created. Members have also been by attending workshops to learn how to collect and catalog artifacts and operate a museum.
"It was just an outpouring of volunteer help that pitched in to help get the doors open," museum director Carla Crawford said. "It was just due time to open the doors to the public."
Along with the improved building appearance, guests will also enjoy 16 different displays, ranging from the founding of Basehor in 1889 by Ephraim and Ruben Basehor to schools and city government throughout the years. A ribbon-cutting ceremony will mark the grand opening of the museum at 11 a.m., and visitors can partake of refreshments while exploring the museum until 4 p.m. Gift items including prints by local artist Anita Shikles will be for sale, and museum personnel will be stationed throughout the building to assist guests as well, Crawford said.
"I hope the reaction from the public will be that the Basehor Historical Museum Society has gained the confidence of the public in preserving the history of the community and they will be amazed at what the history of Basehor does offer," Crawford said. "It will be an enjoyable and educational experience for all who visit."