Registered voters up in county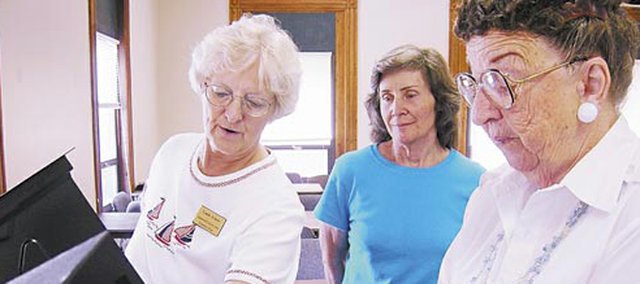 Linda Scheer, the Leavenworth County clerk, reports that 41,282 county residents have already registered to vote so far this year. The last day to register to vote in this year's election is Oct. 20.
This number is up from the 40,616 registered voters for the 2004 general election.
The clerk's office has some information for those who want to vote on Nov. 4.
New voters may register at the County Clerk's Office in the Leavenworth County Courthouse, 300 Walnut St., Suite 106, in Leavenworth, or with the city clerk in Leavenworth cities. Registration applications are also available at the Kansas Secretary of State's Web site or at www.tonganoxiemirror.com.
If your name has changed or if you have moved, you must re-register before the election.
First-time voters must show identification during the registration process.
Applications for advanced voting ballots can be picked up at the clerk's office or can be downloaded from www.leavenworthcounty.org.
Once a voter has registered they will receive a voter registration certificate, with the voter's polling place.
Advance voting will begin on Oct. 15 and will end at Noon on Nov. 3. Advanced voting can be done at the Leavenworth County Clerk's Office,
Advanced voting can also be done by mail.