Film to highlight city-prison cooperation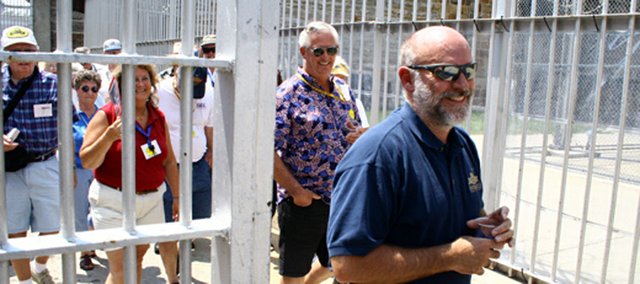 The Lansing Correctional Facility and the city of Lansing have been helping each other for decades – and now that story is being told in movie form.
"The Kansas State Penitentiary – An Institution and a Neighbor" is a short video documentary funded by a grant from the Kansas Humanities Council. The premiere of this video is scheduled for 7 p.m. Wednesday, Nov. 12, at the new Lansing High School Auditorium, 220 Lion Lane in Lansing. The movie will be followed by a panel discussion featuring officials from the city, Lansing Correctional Facility, University of St. Mary, Hometown Collaborations, and the Kansas Humanities Council.
"I am proud to say that I participated in this project," said Lansing Mayor Kenneth Bernard. "This video production will show how much a prison and its host city benefit from cooperating with each other in ways that many people never think of."
For more information, contact Lansing Public Information Officer Ken Miller at (913) 727-5488 or at miller@lansing.ks.us. For more about the Kansas Humanities Council and this project, please go to http://www.kansashumanities.org/pdf/premiere_pr.pdf.