CR1

negotiations to begin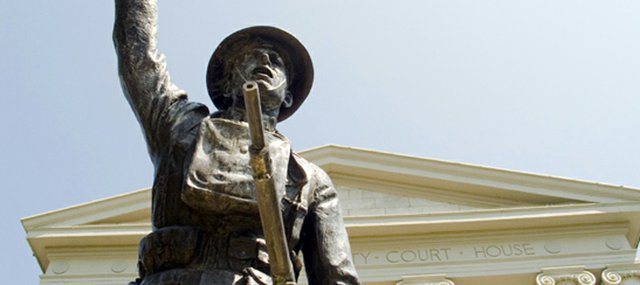 Leavenworth County Commissioners are taking a look over a draft version of an interlocal agreement between the county and the City of Tonganoxie on the development of County Road 1.
On Thursday County Counselor David Van Parys gave the commission the draft copy he and County Administrator Heather Morgan had worked out.
Among some of the items in draft include the creation of a joint planning commission that will oversee development along the road. The seven-man committee will be made up of three members from the county and three from the city. Th seventh member will be chosen by the six members.
Van Parys said he had been in contact with officials from Tonganoxie, who wanted to see the draft copy of the agreement as soon as possible.
Another issue discussed in the preliminary talks was how the two municipalities would recoup their money.
Commissioner J.C. Tellefson was in favor of a Transportation Development District that would reimburse the entities based upon the amount of money they put into the project. He used a model where the $10 million project was divided 85percent to the county and 15 percent to the city.
"I want to make sure that all of the county funds that we've spent have a chance to be recovered that has always been my #1 concern," Tellefson said.
For more information on Thursday's meeting visit www.tonganoxiemirror.com