Library gala makes a return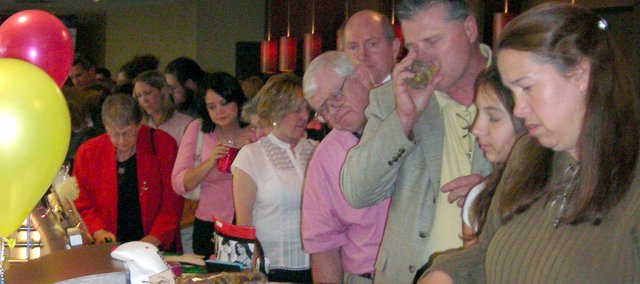 The Basehor Community Library Fundraiser Gala hosted by the Friends of the Basehor Community Library is back this year on Thursday, Sept. 18.
The party will begin at 5:30 p.m. at the Legends MovieTheater, Kansas City, Kan., with an appetizer and dessert buffet and silent auction followed by the movie "Burn After Reading."
More than 90 items were donated to the silent auction at the last gala in 2006. Items in the past included dinners and spy packages from area restaurants and businesses as well as some larger items such as tickets to the Kansas Speedway.
Funds raised will be used to support library programs and purchase "extras" such as patio furniture and book club kits.
According to organizers, the 2006 gala drew in about 200 people and raised close to $6,500.
Tickets are $25 per person, adults only and may be purchased from any Friends of the Library board member or at the library, 1400 158th St., Basehor, during normal business hours.
For more information, contact the Basehor Community Library at (913) 724-2828.