Bobcats fall to Jaguars, 9-1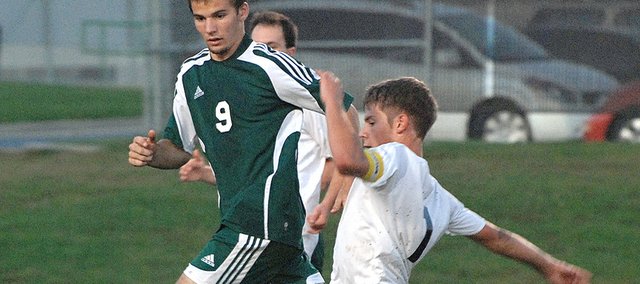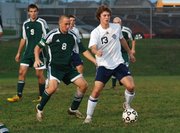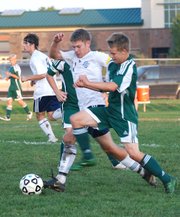 Shawnee — The Basehor-Linwood High School boys soccer team dropped a 9-1 decision on Wednesday night at Mill Valley.
The Jaguars scored early and often and never let up during the lopsided game.
Mill Valley struck less than four minutes into the game when Matt Wurm crossed a pass in front of the goal that Taylor Reinoehl headed into the net for a 1-0 Jaguar lead.
Basehor responded quickly. Symon Seaton seemed to lose the ball at the top of the box, but he gathered himself and unleashed a shot that snuck just inside the far post. That tied the game 1-1 in the 12th minute, but the deadlock didn't last long.
Mill Valley regained the lead three minutes later on a goal by Wurm. Two minutes later Nate Friesner scored on a header. Two minutes after that Andrew Wilson scored to make it 4-1. The Jaguars added another goal before halftime and then scored four more in the second half to secure the victory.
Basehor fell to 1-5-1 with the loss and 0-3-1 in the Kaw Valley League. The Bobcats next play at 6 p.m. Monday at home against Piper.