Five questions: Kansas Tornados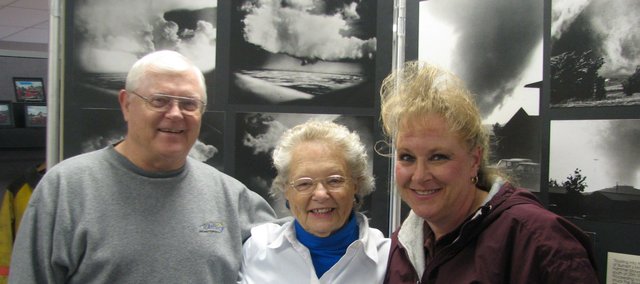 Q: How long will the "Tornados of Kansas" exhibit be on display, and when can people visit?
A: The tornado exhibit will be on display from March 25 thru April 26. The museum is open from 9 a.m. to noon Tuesday, 1-4 p.m. Thursday and 9 a.m. to 2 p.m. Saturdays.
Q: Why did the museum choose this particular exhibit?
A: The museum chose this display because Kansas is known for its destructive tornadoes and the timing of the display falls into the tornado season.
Q: What do you think people will learn from looking at the display?
A: We hope visitors will gain a greater insight to the history of Kansas tornadoes and their destructive effects on nature and structures.
Q: Have you ever seen a tornado?
A: I have only seen two tornadoes.
Q: What other events are coming up at the museum?
A: In May our exhibit will be "Victorian Secret," which will feature undergarments of the 1800s, with some pieces to try on.
At 10 a.m. May 16 is "Laundresses of the Army," a living history demonstration of how laundry was done during the Civil War, WWI and WWII. May 27-July 1 is the "Reflections on the War: Women and Their Quilts." The exhibit will feature Civil War era quilts and textiles. July 29-Aug. 26 will be "Amelia Earhart: Taking Flight in Kansas" exhibit.
Our youth group is working on summer programs with hands-on learning of butter churning and quilt making, to educational videos, and much more. The youth group will do face painting and manage a booth at Dairy Days. They also plan to have a float in the July 4 and Homecoming parades. Anyone interested in joining the youth group is encouraged to contact Shelby Crawford or Sara Laffare at the museum at (913) 724-4022.