Neighbors: Gayle Runnels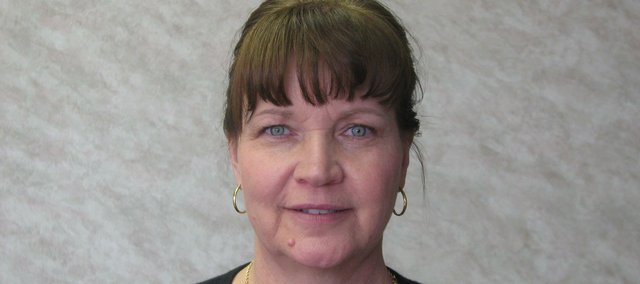 Occupation: Basehor Chamber of Commerce president, Citizens Savings and Loan branch manager
Place of Birth: Kansas City, Mo.
Family: Husband, Kent, sons, Russ, Steve and Scott.
Q: When did you move to the Basehor area, and what brought you there?
A: In 1966, my parents moved here to have a place for our horses.
Q: What's the biggest risk you've ever taken?
A: Flying, I hate heights!
Q: What's the best piece of advice you've ever been given?
A: Never back up when you can go forward.
Q: What three things would you want people to know about you?
A: My priorities are God, family and work. I really enjoy being "Grammy!"
Q: What did you want to be when you grew up?
A: A veterinarian.
Q: What's your ideal vacation spot?
A: Just being with my family wherever we are together.
Favorites:
Favorite song: "Live Like You Were Dying," by Tim McGraw
Favorite color: Red
Favorite food: Wedding cake