USD

458 candidates ready for election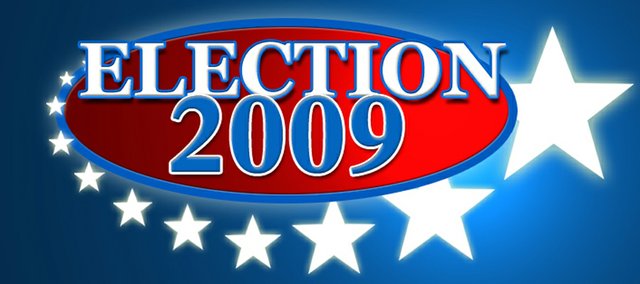 The April 7 general election is less than a week away, and the Basehor-Linwood School Board candidates are eager for the results.
This year, the school board has three open positions, with three candidates running for Position 5, and two candidates running unopposed for positions 4 and 6.
The candidates for Position 5 are LeRoy Scharnhorst, Leigh Farris and Richard Zamora.
Scharnhorst has retired from two professions, – teaching and engineering – but he continues to stay active in the Basehor-Linwood School District as a substitute teacher. For nine years, Scharnhorst taught math and physics full time at Basehor-Linwood High School. He previsously served on the school board for the Hickman Mills School District.
He said he thought his teaching experience gave him necessary insight for the school board. Scharnhorst also has three grandchildren in the school system, which he says provides him with a unique perspective. If elected, Scharnhorst said he wanted to focus on protecting the interests of taxpayers and patrons in USD 458, and he would make sure that schools' curriculums stayed challenging.
Farris worked in the medical field as an EMT and as a police officer in Kansas City, Mo., before having her two daughters. She has worked for Mary Kay Cosmetics for several years, and she just started her own personal training business called Life Simply Balanced.
Farris said her experiences home schooling her children, using the virtual school and moving into full-time schooling at the high school have given her some well-rounded insight. If elected, she would like to help the board set its priorities and keep budget cuts from affecting students and teachers. She also vowed to do what was right, not what was popular.
Zamora has been a tax attorney with H&R Block for 11 years. He sees his background as an asset because he could help the board make smart budget decisions.
Zamora said if elected he would like to focus on keeping the schools' curriculums challenging and making sure that students were fully prepared to go to college. He wants to serve the best interests of the students.
Running for Position 4 is Wynne Coleman. Coleman is currently the receptionist at Basehor-Linwood High School. She and her family moved to Basehor in 2005, and since then she has been active in the Basehor-Linwood School District.
Coleman has been involved in the Basehor Elementary Site Council, Youthfriends, the Basehor-Linwood Education Foundation among other activities.
Coleman said she wanted to make sure graduating seniors were completely prepared for college. If elected, Coleman said she would like to establish thorough communication between the board and the community, especially during this time of budget cuts.
Incumbent Gary Johnson is running for Position 6. Johnson was elected to Position 6 on the board in 2005. He retired three years ago from the Union Pacific Railroad and has lived in the Basehor area since 1952.
One of the things Johnson said he enjoyed most about being a board member was seeing policies the board implemented work for the students.
Johnson said the district had more ups than downs by far, and he wanted to help the board continue making wise decisions, especially during times of budget cuts.
• For a profile of Wynne Coleman, see page 11. Other candidate profiles can be found at basehorinfor.com/news/elections.