Lansing to celebrate 50th anniversary as city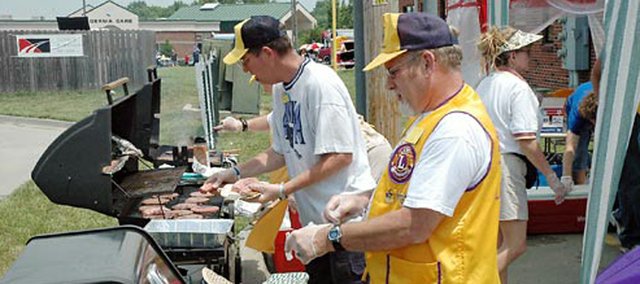 The first weekend in May will offer plenty opportunities in Lansing for family activities, including the celebration the city's 50th anniversary.
The fifth-annual Brew, Blues, & Bar-B-Q opens on Friday, May 1, and runs through Saturday, May 2. This year's Brew, Blues, & Bar-B-Q will feature two Kansas City Blues bands: Levee Town (performing at 7 p.m. Friday) and Little Eva & The Works (11 a.m. Saturday). There will be a food and beverage tent open on Friday and Saturday. Thirty Bar-B-Q teams are scheduled to compete during the event.
The 2009 Lansing DAZE festival will take place on Saturday, May 2, and features a variety of family-friendly activities. The festival will feature a craft show, car show, children's inflatable rides, magicians, balloon artist, art show, quilt show and a pancake breakfast.
To celebrate the city of Lansing's 50th Anniversary, a parade is scheduled for 10 a.m. Saturday, May 2. Liverpool – A Tribute to the Beatles will perform at 7 p.m. Saturday. There will also be a fireworks display.
All events will take place in Lansing Towne Center at the intersection of Kansas Highway 7 and West Mary Street. Parking will be available along West Mary Street and in the new Lansing Elementary School parking lot. A shuttle bus will operate from the Lansing Elementary School to Lansing Towne Center to accommodate attendees.
For more information, contact the Lansing Convention and Visitors Bureau at (913) 727-5488 or cvb@lansing.ks.us.