Five questions: Raising the Bar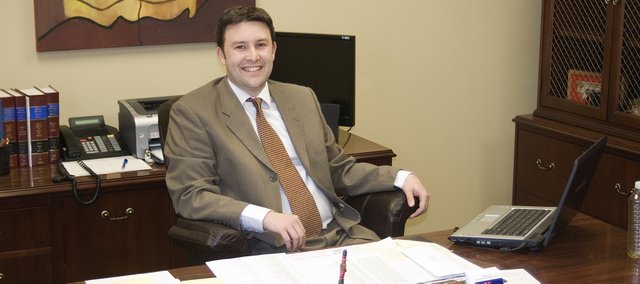 Q: How have the first few months gone as the new Leavenworth County attorney?
A: The first few months of county attorney have been busy. When I took over I found a 30 percent backlog in cases. Our first priority was to get these cases caught up as soon as possible while taking care of emergency cases.
Q: Have you made any changes to the office?
A: The biggest is creating a law enforcement liaison. Law enforcement officers complained about the lack of knowledge and communication going between the county attorney's office and them. This position is to help keep cases charged timely and assure the officers are aware of the progress of their cases. I created an office manager and administrative assistant positions for the office and attorneys to solve the problems within the office and help the attorneys focus more on successfully prosecuting cases. I consolidated the two part-time attorney positions to one full-time attorney so that we could have more focus within the office on those areas of the law.
Q: Is there anything else you would like to implement in the office?
A: Our office will be looking at fulltime interns from nearby law schools. Further, we will be wanting an investigator to help us receive better results in cases by tying up loose ends other law enforcement do not have time to assist us in.
Q: What's been the most challenging aspect of your new position?
A: The most challenging aspect is splitting my time between improving the office in the areas it has needed, but also doing my own case load.
Q: How can people contact your office if they have questions about any cases?
A: Anyone can contact us at 601 S 3rd Street, suite 3069, Leavenworth, 66048. Or call (913) 684-0899, fax (913) 684-1050. Our office will have a Web site with a contact to e-mail shortly.