Neighbors: Mary Barber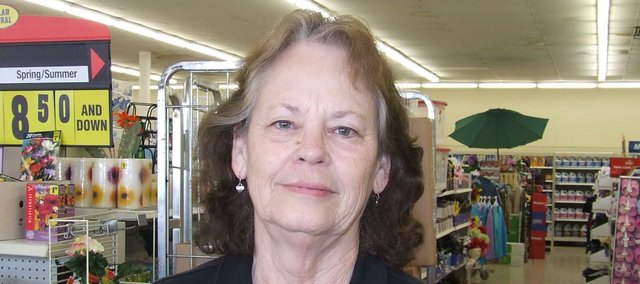 Occupation: Dollar General employee
Family: Ron, husband; seven daughters and one son
Place of birth: Spur, Texas
Q: When did you move to Bonner Springs, and what brought you here?
A: We had daughters living here, so we moved here to be with them. We moved here in 1995, then went to Paola for a bit, and then moved back to Bonner in 2000.
Q: What's the biggest risk you've ever taken?
A: Getting married when I was 16.
Q: What's the best piece of advice you've ever been given?
A: Stay truthful and honest and forthright.
Q: What three things would you want people to know about you?
A: I like to spend time with my grandchildren, I'm loyal and true, and I always treat people right, like I want to be treated.
Q: What did you want to be when you grew up?
A: A country singer.
Q: What's your ideal vacation spot?
A: There area a lot of places I'd like to see. But I wouldn't go abroad. I'm scared of flying, especially over an ocean.
Favorites:
Favorite song: "Amazing Grace"
Favorite color: red
Favorite food: Mexican