Five Questions: Garden Growing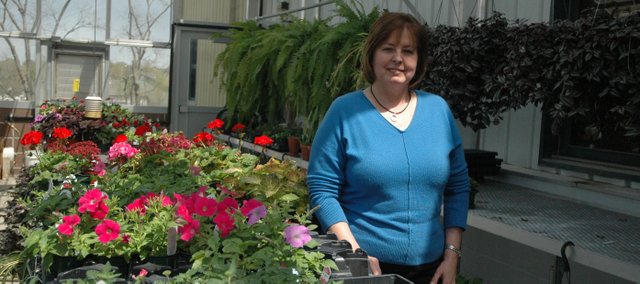 Q: What are some good plants and flowers to grow this time of year?
A: In early spring, one of the best flowers to grow is the pansy. It is frost-resistant and will do well into the summer. The Kansas City area can have frosts into the first week of May, so gardeners should keep that in mind when we all get so anxious to get out and get things planted.
Q: What are some tips to take care of the plant or flower and keep it alive once it's been planted?
A: Choose a good potting mix or amend garden soil to fit the needs of the plant. Some plants need full sun while others need shade. Also, watch for pests and consult a local garden center or county extension center for help in treating them.
Q: What is the difference between a perennial and an annual?
A: Annuals are plants that complete their life cycle in one year. Most bedding plants and vegetables are annuals. Perennials are plants that live from year to year and don't require replanting. Examples would be roses, small flowering plants and shrubs.
Q: How often should you water any plant or flower?
A: New plants require frequent watering to promote root growth. They may require watering two to three times per week, possibly more. Water deeply and thoroughly; dig down 4 to 6 inches to test for moisture. Water in morning if possible; plants need time to dry off before nightfall to avoid disease.
Q: What are some things every inexperienced gardener should know before committing to that first garden?
A: Plan to spend time in your garden; it will need your care. Start small and don't get overwhelmed. Choose what you would like to grow in your garden; consider sunlight, composition of the soil and soil moisture in your garden. Plant and enjoy.