Neighbors: Carla Crawford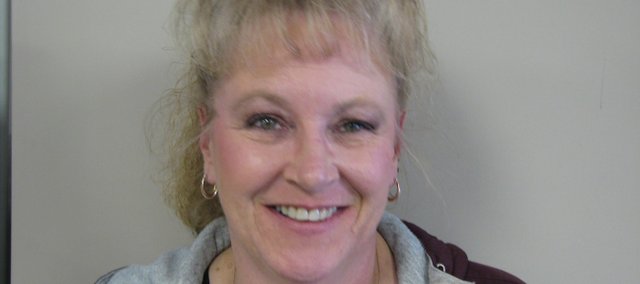 Occupation: Basehor Historical Museum Society director
Place of birth: Leavenworth
Family: Randy, husband, Marlin, and daughter, Shelby
Q: When did you move to the Basehor area, and what brought you there?
A: We moved to Basehor in 1996. We were looking for a home in the country, and we found what we were wanting.
Q: What's the biggest risk you've ever taken?
A: Making a job move after 16 years and not being sure where I would work next. When we had our daughter, Shelby, I worked the night shift, and my husband worked days so we would not have to use babysitting. When she started first grade, we were not sure how the work schedules would affect getting her to school and picked up and having a parent at her school events. My dream of being a parent was to be like my mom was and be at everything there was at school, take her to school and pick her up.
Q: What's the best piece of advice you've ever been given?
A: My grandmother always told me, "If you can't pay cash for it, don't buy it, and more than likely you don't need it."
Q: What three things would you want people to know about you?
A: I love my family, I have a heart for the youth of today, and I love helping others before myself.
Q: What did you want to be when you grew up?
A: The mother of eight boys! How insane is that?
Q: What's your ideal vacation spot?
A: To be on an island secluded totally away from everyone!
Favorite song: "You're Gonna Miss This," by Trace Adkins.
Favorite color: Red
Favorite food: Mexican or Chinese.