Butch Foster Memorial Classic returns to CommunityAmerica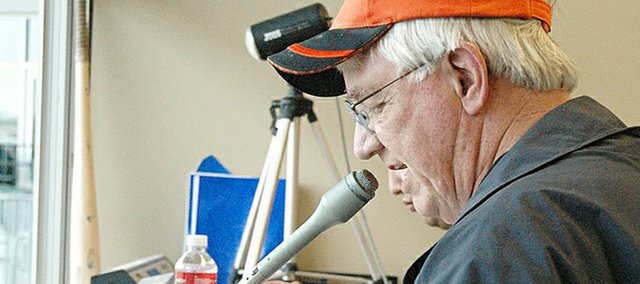 Frigid temperatures and exciting games were the common themes of the inaugural Butch Foster Memorial Baseball Classic last year at CommunityAmerica Ballpark.
Tournament host Bonner Springs High School hopes that year number two will feature more of the latter and less of the former. All eight teams that participated in 2008 return to this year's field, but temperatures are forecasted in the 60s and 70s under cloudy and at times rainy skies.
For BSHS, which has struggled to build momentum this season in the vastly improved Kaw Valley League, the tournament marks an important opportunity to get on a roll.
Braves coach Rick Moulin said he expects that his pitchers will be the key to winning games in the tournament.
"We need everybody to be rock solid this weekend," Moulin said. "I think we have a chance to compete with anybody in this tournament. We are going to take it one game at a time and hope to come out of there with a championship."
The Braves were unable to advance to the title game last year. Spring Hill edged St. James Academy in the finals, 1-0. The Broncos scored the game-winning run after notching back-to-back singles in the sixth inning of that game.
The bracket will be the same as last year, with Basehor-Linwood opening against Paola, Tonganoxie playing Spring Hill, St. James playing Perry-Lecompton and Bonner Springs facing Holton.