Five questions: Class of 2009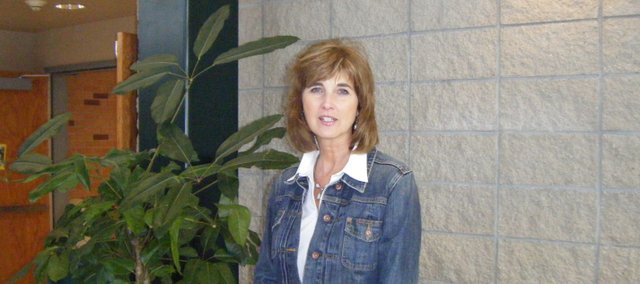 Q: What date and time is commencement this year?
A: Commencement is 7:30 p.m. Thursday, May 14, in the high school gymnasium. Tickets are not necessary for attendance.
Q: How many seniors are in the 2009 graduating class?
A: There are approximately 135 students in the Class of 2009.
Q: What is your favorite part of graduation each year?
A: Because I get to sit on the stage, I have a unique opportunity to watch each student as they march in during the processional. There is something about putting a cap and gown on a student that changes them. For me, it is a real glimpse of the young person they will become. Right before my eyes, they seem to mature and appear confident to face their challenges that lie ahead.
Q: Who will be giving graduation speeches this year?
A: This year, the five valedictorians will be giving a group valedictory address. They are taking the theme of "Looking Back and then Looking On" and dividing it up with each student talking about a different year in their journey through BLHS. Also for the first time, a senior student has been selected to give a senior address. Interested seniors have had an opportunity to apply and audition for this honor. We felt that any student in the class that was interested should have the opportunity to be selected to make this address.
Q: What is your favorite memory of the class of 2009?
A: The Class of 2009 has a very genuine connectedness. They truly seem to like each other, and look out for one another. In this class, cliques do not seem to exist. Thinking back to their freshman year, they will understand when I say, this is a class that has "R-E-S-P-E-C-T" for one another.