Amelia Earhart visits Basehor museum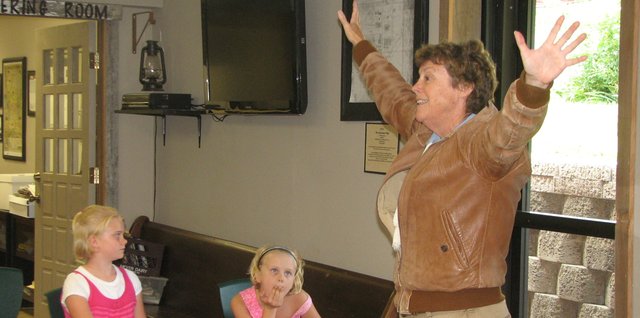 Amelia Earhart flew into Basehor Thursday to talk to some community members at the Basehor Historical Museum.
History alive performer Ann Birney travels all around the globe impersonating Earhart and telling the story of the famous aviator's life.
Birney shared stories about Earhart's childhood, as well as experiences from some of her first flights.
At 7 p.m. today, Thursday, Birney will also appear at the Basehor Community Library.
For more in this story, see the Aug. 13 issue of the Sentinel.