BLHS

graduate follows Hollywood dream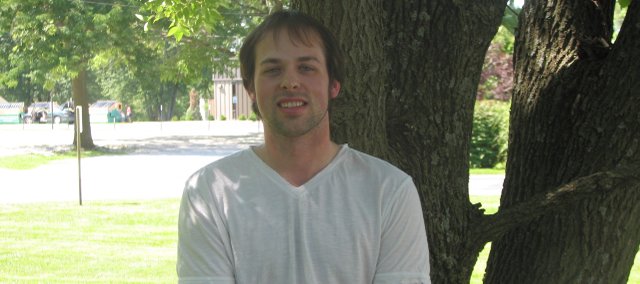 Basehor resident Tyler Holstrom has his sights set on the stars. Hollywood stars, that is.
The 25-year-old Basehor-Linwood graduate recently received his degree in motion pictures and television from the Academy of Art University in San Francisco, and he's now trying to make his mark in the TV and film industry.
Holstrom said he knew at a young age he wanted to be an actor.
"I've always been interested in movies," Holstrom said. "I thought it would be cool to be part of that."
In high school, Holstrom tried out for all the musicals and plays, and by his junior year, he was convinced acting was his calling. At the same time, he knew he wanted to pursue television, not theater.
"Film is a lot more freeing," he said. "You don't have to get it perfect in one take. You have many takes. All acting stems from the same place inside, but the types of acting are very different. Movies are for me."
After spending a few years at a school in Seattle and then at Kansas City, Kan., Community College, Holstrom found a home in San Francisco.
"It was really important to me to go to a film school, not just an acting school or art school," Holstrom said. "I looked at NYU and a school in Vancouver, but the Academy just seemed right."
Spending time in front of the camera was like riding a bike for Holstrom. Though slightly awkward in the beginning, Holstrom said he discovered a rhythm to it and craved the thrill of disappearing into his characters' worlds.
"It is a little weird being on camera at first," he said. "You're trying to focus on your scene and your partner, and there's a sound guy right in your face. You're desperately trying not to look at the camera. But I got comfortable, and soon, I was so into my character, everything else went away."
After his December graduation from college, Holstrom returned to Basehor to be with his family and to stow away the funds to chase his dream. He's hoping to move to Las Angeles soon to become a working actor.
"I would love to act for a living," he said. "I can't work behind a desk from 9 to 5. That's not me. I don't know how long it's going to take, but I'm working now and saving my money to get there."
In the meantime, Holstrom plans to try out for parts at area theaters to keep his skills honed. He said he had a promising opportunity in an upcoming independent film about Kansas' and Missouri's roles in the Civil War. He doesn't have many details about the movie yet, he said, but he is crossing his fingers he will be one of the selected actors.
Either way, Holstrom is determined to make it in the business. His passion for acting is unfaltering, and he is tenacious in his efforts to become one of the stars.
"There's just no other job like acting," he said. "Movies transport you to another world. You get to travel to different places, and you can be anything. I could never be a doctor or lawyer in real life, but I can act it. It's all just so fascinating to me, and I'm ready for a taste."