Neighbors: Kevin Jones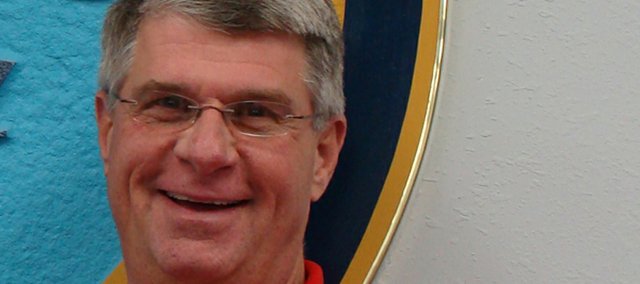 Occupation: Basehor Planning commissioner, Atmos Energy representative
Place of birth: Kansas City, Kan.
Family: Wife, Carol, sons, Eric and Shaun, five grandchildren
Q: When did you move to the Basehor area, and what brought you there?
A: November 1, 2007. Our children are grown now, and we wanted to move further west, and we really liked the Basehor area out of all the ones we looked in.
Q: What's the biggest risk you've ever taken?
A: As a young married couple, buying that first house. We thought we could never afford it.
Q: What's the best piece of advice you've ever been given?
A: Be honest and kind to others.
Q: What three things would you want people to know about you?
A: I love God, family and giving back.
Q: What did you want to be when you grew up?
A: I wasn't really sure. My father worked for a utility company and was a good provider, so I thought I would try it. And after 35 years with Atmos Energy, I have made a decent living, and I enjoy my job.
Q: What's your ideal vacation spot?
A: Anywhere there is an ocean.
Favorites:
Song: Have several. Hard to pick just one.
Color: Green
Food: Mexican