Five questions: Back to school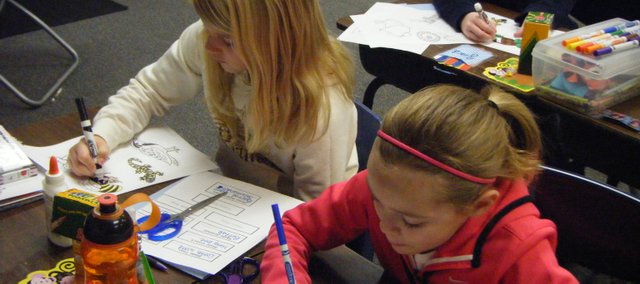 Polly Vader, a counselor at Mill Creek Middle School in Shawnee, gives tips to ease the transition from summer vacation back to school.
Q: What can parents do to prepare their children for the return to school?
A: First and foremost, it is important to have open dialogue with your child about the preparation for school. Discuss any worries, questions, concerns the child may have, and prepare them for things that may be unexpected or new for the upcoming year.
Q: What steps can students take?
A: I think it is important for students to set goals for the school year ahead ... Just knowing what they want to strive for and trying to achieve those goals throughout the year can set the tone for a productive and successful school year.
Q: How can the transition from one grade to the next be eased?
A: As a parent, it is extremely important to be supportive of their concerns, but also help them see the positive in the situation. The students are leaving their comfort zone, and this can cause some anxiety; if they see their parents get worked up or disappointed about not being in classes with their friends or not having certain teachers, this can also cause more stress in the student.
Q: What is the best way for parents to become involved?
A: Have an open dialogue with your child about what is going on at school; know what they are currently studying, ask about projects/assignments, offer your help if needed, and make a connection with their teachers.
Q: What are some common problems faced by students in the first weeks of school?
A: There are a range of common problems/anxieties that students face in the first few weeks of school. These can be socially related or just schedule related ... Will I get to class on time, will I be able to get my locker open, will I have the right supplies, etc.? I encourage students and/or parents to contact the teachers or other staff members with any questions about issues/problems within the first week of school, so they are taken care of quickly and do not become a larger issues down the road.