River flood warning for Stranger Creek in effect until Thursday morning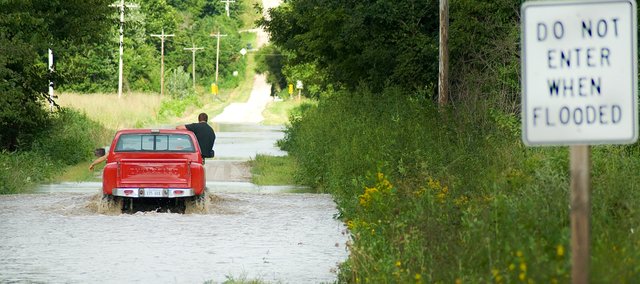 The National Weather Service has issued a river flood warning that is to continue until Thursday morning for Stranger Creek near Tonganoxie.
At 3:30 p.m. Monday, the creek's stage was 20.7 feet; flood stage is 23 feet.
Minor flooding is forecast, with the river expected to rise above flood stage later today and rise to near 24 feet this evening. The river is expected to fall below flood stage by late Wednesday morning.