5 Questions: Making leaders
Classes help area residents prepare for challenges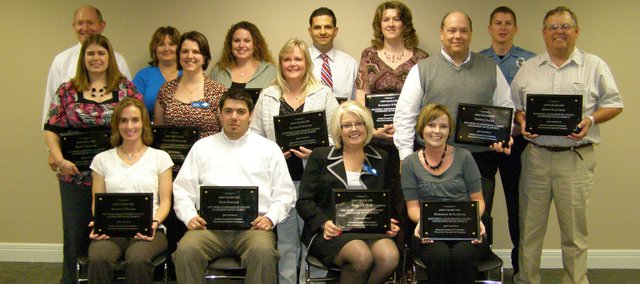 Tonya Barnes is president of the Southern Leavenworth County Leadership Development board.
Q: What is the purpose of Southern Leavenworth County Leadership Development?
A: To prepare citizens of Leavenworth County and surrounding areas to focus on developing competencies and skills to meet the challenges facing the community and region. Encouraging students to be leaders in business, politics, and volunteer organizations.
Q: Can anyone apply to be part of the 2009 class, and how many spots do you have open?
A: Anyone living and/or working in southern Leavenworth County. We also take two seniors each from Tonganoxie High School and Basehor-Linwood High School. We have approximately six spots left for the 2009-10 class.
Q: What kind of activities will members participate in this year?
A: We have monthly classes and two full-day trips, one to Lansing Correctional Facility and Leavenworth County Courthouse and one to the State Capitol in Topeka.
Q: How long has the Leavenworth County Leadership Development been in existence?
A: This will be the 20th year for this program.
Q: Where should people go for more information?
A: They can get our information and a registration form on both the Tonganoxie and Basehor Chamber of Commerce Web sites: www.tonganoxiechamber.org; www.basehorchamber.org