Master gardeners talk tomatoes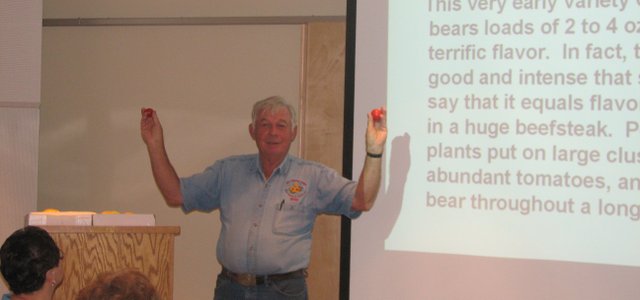 Master gardeners Bill and Joy Kromer came to the Basehor Community Library Thursday for the third installment in a series on home gardening.
The discussion that evening was about heirloom tomatoes and how they vary in size, shape and taste.
Bill Kromer showed pictures of and described several kinds of heirlooms including the red church, the great white and the southern night. Joy Kromer passed around samples of each tomato for visitors to taste.
For more on this story, see the Aug. 27 issue of the Sentinel.