Five questions: Working together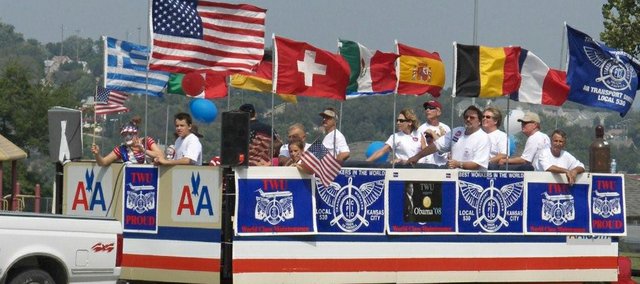 Q: What is going on for Labor Day in the tri-county area?
A: 10: 30 a.m. Sunday, Sept. 6: Labor Day Sunday at Trinity United Methodist Church, 5010 Parallel Parkway, Kansas City, Kan. Come be a part of a special worship celebration and reception as we honor the role of organized labor in our country. All members of unions will be recognized during the service, and a special prayer and blessing will be given.
11 a.m. Monday, Sept. 7: 2009 Labor Day Parade and Community Picnic, Liberty Memorial Drive and Main Street, in greater Kansas City, Mo. Parade route: North from Liberty Memorial Drive on Main Street. Turn east on Pershing to Grand, North to 20th, west to Main, south to Pershing, west to Kesseler. Parade ends at the Liberty Memorial Park.
Q: What is Labor Day designed to celebrate?
A: Labor Day is the celebration of the working men and women who are the backbone in building America. It celebrates the labor movement, which fought for the 8-hour day, vacation, the protection from child labor and many other laws that protect workers today.
Q: What is the historical background to the holiday?
A: The holiday originated in Canada out of labor disputes, first in Hamilton, then Toronto and Ontario in the 1870s, which resulted in a Trade Union Act, which legalized and protected union activity in 1872. In 1882, American labor leader Peter J. McGuire witnessed one of these festivals in Toronto. Inspired, he returned to New York and organized the first American Labor Day on Sept. 5, 1882. Congress made Labor day a federal holiday on June 28, 1894.
Q: What will you be doing for Labor Day?
A: I will be at the Labor Day parade.
Q: How can someone get more information about the scheduled Labor Day events?
A: For more information, send questions to mejohnson@gmail.com.