Neighbors: Kathy Renn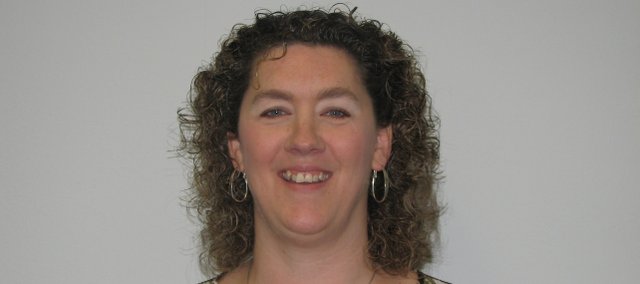 Kathy Renn
Occupation: Basehor assistant city clerk
Place of birth: Kansas City, Kan.
Family: Husband, Larry Renn, son, Michael, and daughter, Brianna.
Q: When did you move to the Basehor area, and what brought you here?
A: I moved back in 2000, after living in the Chicago and the St. Louis areas and wanted to be back by my large family. My mother is the oldest of 11 kids, and I missed being around our large family. Most of the family is in the Leavenworth area, so I decided to move back to the Kansas City area and ended up meeting my husband and started a family.
Q: What's the biggest risk you've ever taken?
A: Taking the step to become a parent. It's a very exciting and scary rollercoaster ride.
Q: What's the best piece of advice you've ever been given?
A: I would say something my Dad, told me. To always go with your gut feeling. If something doesn't feel right, trust your instincts, and go with what your gut is telling you.
Q: What three things would you want people to know about you?
A: I love my family and enjoy hanging out with family and friends. I am very loyal, and I love photography, sketching and painting.
Q: What did you want to be when you grew up?
A: An artist
Q: What's your ideal vacation spot?
A: I 'd have to say probably a secluded area with a log cabin and mountain view with water nearby.
Favorites:
Song: So many. I love all types of music, but if I had to pick one recently, it would be Keith Urban's "Only You Can Love Me this Way".
Color: Purple
Food: Steak and a baked potato and fresh-picked sweet corn. Really spoiled by my husband. He likes to grill outside a lot, so we tend to cook out a lot over the summer.