5 Questions: Safe season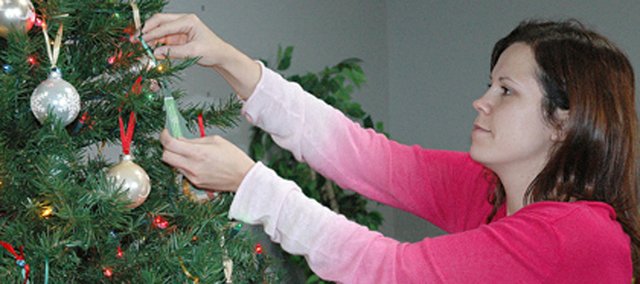 With the holiday season upon us, Fairmount Township Fire Department Lt. Chris Angermuller shares tips to help make your holiday safe below
Q: Where is the safest place in a person's house to put a Christmas tree?
A: You can put a Christmas tree pretty much wherever you would like to, as long as you follow some basic safety tips. The most important thing you can do is to make sure you keep it away from any heat source. The second most important thing a person must do when dealing with a live tree is to make sure it does not dry out; you need to make sure that you keep water in them. If you choose to pick out a tree that is artificial, make sure it is labeled as "fire resistant." One last thing pertaining to tree safety is that if the tree becomes dry, discard promptly.
Q: Are there any items you would discourage people from hanging on their trees?
A: Never place candles on or near the Christmas tree. If you have small children in the house use caution when selecting ornaments. You need to make sure that there are no small parts that a child could choke on if they get to them.
Q: What are a few safety tips for hanging Christmas lights?
A: Make sure that the lights you purchase are UL listed. You also want to make sure that if you are going to hang them outside they are listed for outdoor use.
Q: How can people keep their children and pets safe when the fire is going in the fireplace?
A: Some basic fireplace safety tips are to make sure that you clean your chimney once a year. Always use a fireplace screen, as well. Make sure the fire you build fits in your fireplace. Also do not overload it with firewood. Most importantly, never leave the fire unattended. If you are going to leave or go to bed, make sure the fire is out.
Q: Where can one go to get additional holiday safety information?
A: Some Web sites with additional info are:
• usfa.dhs.gov/downloads/pdf/ fswy14.pdf
• usfa.dhs.gov/citizens/all_citizens/home_fire_prev/holiday-seasonal/holiday.shtm.