Neighbors: Carla Kaiser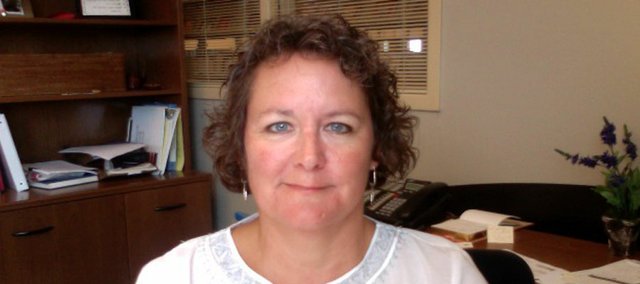 Occupation: Basehor Community Library director
Place of birth: Lawrence
Family: Husband, Jim Kaiser; daughter, Jodi Swope Graham; son, Kevin Swope; stepson, David Kaiser; stepdaughter, Nikki Green; grandkids, Kameron, Logan, Harper, Hudson and another scheduled to make her appearance in March.
Q: When did you move to the Basehor area, and what brought you there?

A: I've lived in the Basehor area all my life and never found a reason to leave.
Q: What's the biggest risk you've ever taken?

A: My first solo flight when taking flying lessons.
Q: What's the best piece of advice you've ever been given?

A: My dad used to tell me, "Have fun and behave yourself but if it comes between the two, behave yourself." I didn't always listen, but it's good advice.
Q: What three things would you want people to know about you?

A: I enjoy being outdoors and going camping. I can fly a plane and scuba dive. I'm learning how to keep honeybees.
Q: What did you want to be when you grew up?

A: It was a toss-up between school teacher, waitress or truck driver.
Q: What's your ideal vacation spot?

A: A beach when it's cold here, the mountains when it's hot.
Favorites:
Song: "Take Five," by The Dave Brubeck Quartet
Color: Green
Food: Artisan bread