Wreaths Across America returning to Leavenworth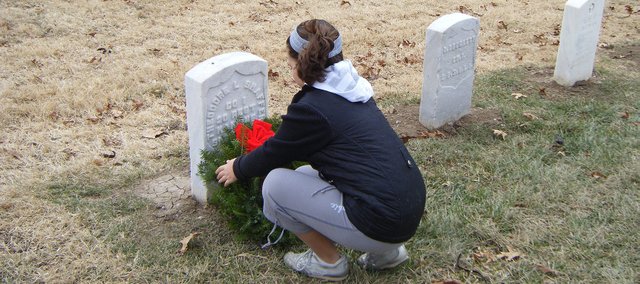 Basehor fifth-grade teacher Michelle Ablard and her students have organized another tribute to fallen veterans.
For the second year, the Basehor Elementary group will lead an 11 a.m. service Dec. 12 at Leavenworth National Cemetery. As part of the program Wreaths Across America, the class raised money to buy holiday wreaths to decorate the graves of deceased soldiers in the cemetery.
Last year students and visitors placed wreaths on 450 graves, and they plan to have even more wreaths on Saturday.
The public is welcome to attend this event, and people are encouraged to arrive early to find adequate parking.