Neighbors: Daniel Stueckemann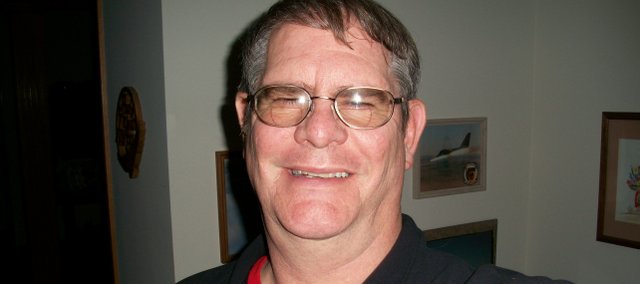 Occupation: Self-employed trader, Basehor Veterans of Foreign Wars quartermaster
Place of birth: Dodge City
Family: Wife, Cathy, sons, Andrew and Austin
Q: When did you move to the Basehor area, and what brought you there?
A: I moved to the Basehor area in June 2005 because it was rural area in county and close to the airport and Fort Leavenworth.
Q: What's the biggest risk you've ever taken?
A: Skydiving, scuba diving, years on submarines, over 500 catapult shots and carrier landings, hanging on a thin cable 300 feet below a hovering helicopter for SAR training ... not much of a risk taker ... just adventurous.
Q: What's the best piece of advice you've ever been given?
A: No decision is a decision.
Q: What three things would you want people to know about you?
A: Family, friendship and parenting are important to me. I'm loyal. I spent 28 years in the U.S. Navy.
Q: What did you want to be when you grew up?
A: An Astronaut — I'd still give body parts to go up.
Q: What's your ideal vacation spot?
A: Maui, Hawaii
Favorites:
Song: "Sittin' on the Dock of the Bay," by Otis Redding
Color: Deep green
Food: East Indian curries or kormas